We guide you

in the EU galaxy

We accelerate innovation and sustainable development
by leveraging European initiatives and resources
SUPPORT to INNOVATION
Any innovative idea is potentially a successful proposal!
Moverim has been working with this philosophy for over 20 years, offering its inventive clients the tools to move in the European R&I area and achieve the desired results.
PROJECT DEVELOPMENT
We control the sustainability of a project during its entire life, the related communication and dissemination activities – useful to get the project known and to involve stakeholders – and the management activities since the project's launch.
OUR
DEVELOPMENT
SERVICES: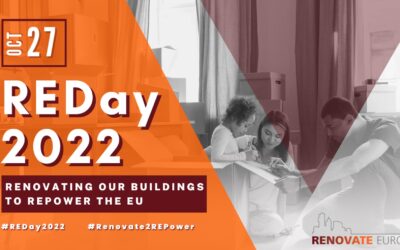 Renovate Europe is a political communication campaign which aims to reduce the energy demand of the EU building stock by 80% by 2050 through ambitious legislation and renovation programmes. With this goal in mind, on Thursday 27 October 2022 was held the annual...
read more