We guide you

in the EU galaxy

We accelerate innovation and sustainable development
by leveraging European initiatives and resources
SUPPORT to INNOVATION
Any innovative idea is potentially a successful proposal!
Moverim has been working with this philosophy for over 20 years, offering its inventive clients the tools to move in the European R&I area and achieve the desired results.
PROJECT DEVELOPMENT
We control the sustainability of a project during its entire life, the related communication and dissemination activities – useful to get the project known and to involve stakeholders – and the management activities since the project's launch.
OUR
DEVELOPMENT
SERVICES: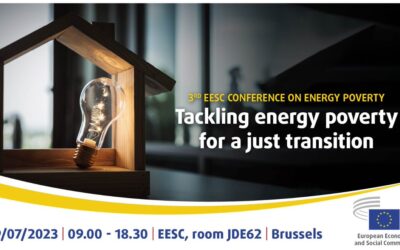 After the successful editions held in 2021 and 2022, on July 19 2023, the European Economic and Social Committee (EESC) hosted the 3rd annual conference on energy poverty. This year's edition, titled "Tackling energy poverty for a just transition" also explored...
read more